California Drivers Education on the web with ManhattanBeachDrivingSchool.com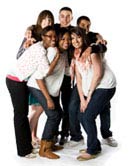 Since most Santa Monica high schools do not offer drivers education, taking an online course makes it convenient for teenagers to complete drivers education on their own time. At ManhattanBeachDrivingSchool.com, our California DMV approved program gives students the tools they need become knowledgeable drivers at a price that parents love. Our self-paced course is available 24 hours a day, so in between school, dance lessons and music classes, teens can work drivers education into their busy schedules.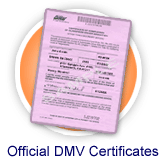 California DMV Drivers Ed Completion Certificates DL400C
In addition to learning about the State of California's driving rules and regulations, teenagers taking driver's ed will earn their DMV Form DL400C, better known as their certificate of completion (or pink certificate). Following a passing grade on your final exam of our internet course, your driver's education certificate will be sent to you right away. Bring your signed certificate to a local Santa Monica Department of Motor Vehicles and they will allow you to take the DMV permit test.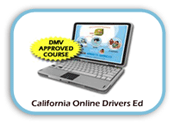 Anywhere, Anytime - Get State Approved Drivers Ed Throughout California
Searching for affordable driver's ed in Santa Monica? Then we have the best course for you! At ManhattanBeachDrivingSchool.com, student drivers get internet drivers education courses for any city in California. That's right, we have Irvine driver's education, Santa Monica drivers education, Culver City driving school courses, West LA driver's ed classes, drivers education for Long Beach, and thousands of other areas throughout Southern California. When it comes to teen's best driver's ed, we're your first choice statewide.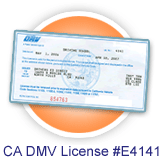 CA DMV Licensed Driving School - Insured and Bonded

Did you know that not all driving schools throughout Santa Monica are licensed by the California DMV? It's true. However, with Santa Monica Drivers Education, you'll get the service and quality offered by CA's number 1 DMV licensed driving school - Driver's Ed Direct!